It was brought to my attention on the
FOHS Message Board
that this years playoffs, and the goalies who play in them, could be a very interesting one at that. Apparently, Sportsnet's west coast jobber Don Taylor brought up the fact that there's not much experiences when it comes to the playoffs. Credit to Tim Arnold for bringing this up.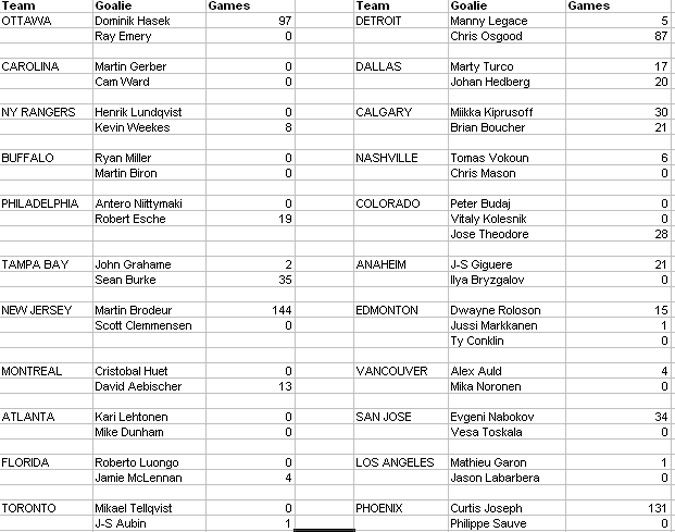 (CLICK TO ENLARGE...that's what she said....)

Once, you look at it, you can see that it's going to be about which new kid can take it all the way. But, if you remember past history, you'll know that in the past two finals, both Miikka Kiprusoff and J-S Giguere came out of utter obscurity to carry their team throughout the rough terrian of the playoff landscape.
This year, it could be different with the about of young goalies that have been coming through the ranks and making a name for themselves, but you can never count out a veteran like Martin Broduer or even the seasoned goalies like Kiprusoff or even Marty Turco. One thing is for sure, whoever it is, they will be focused on throughout the playoffs to see who cracks first.